NEW! Antioxidant Alkaline Refrigerator Filter (compatible with GE model MWF)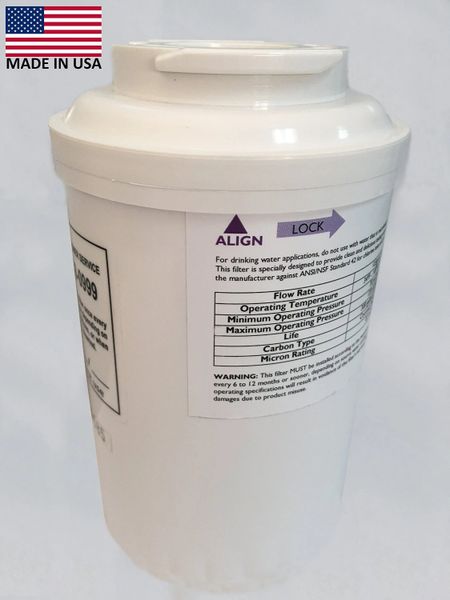 NEW! Antioxidant Alkaline Refrigerator Filter (compatible with GE model MWF)
Unique GE MWF compatible refrigerator filter with pH 9.0 alkaline water

Clean and delicious tasting antioxidant water and ice cubes

Highest grade coconut shell carbon block, 0.5 micron rating, removes chlorine, taste and odor

Twice the filter life compared to GE MWF

Made in U.S.A.
AYRO's advanced multi-stage filtration comes with the highest grade coconut shell carbon and high capacity chlorine, taste and odor reduction that delivers clean, great-tasting antioxidant alkaline water. The uniquely high antioxidant alkaline water also helps counterbalance daily acidic diet and stress, neutralizes free radicals released from your body, and delivers faster hydration compared to other beverages. Recommended replacement is every 6-12 months.