Combo Special: Premium Performance Filter & Reusable Cleaning Cartridge (HG OR HG-N)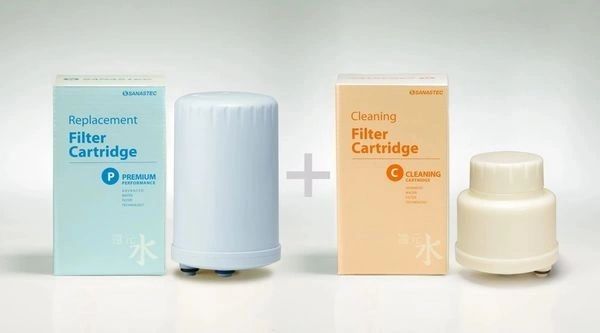 Combo Special: Premium Performance Filter & Reusable Cleaning Cartridge (HG OR HG-N)
Premium Filter + Cleaner Combo
Highest grade coconut shell carbon block (2 Micron) and KDF media


 

Reduce water contaminants such as: chlorine, taste and odor, organic chemical compounds, total organic carbon, lead and mercury. 


     
Reusable Cleaning Cartridge holds 3 times more of the cleaning granule than E-Cleaner to get better cleaning result.
 
Use only Crystalline Cleaning Granule (AF-CCG) to Refill on the use of Reusable Cleaning Cartridge.
 
The Premium Performance Filter is the advanced multi-stage filtration with highest grade coconut shell carbon block and KDF media delivers clean, great-tasting water. High chlorine, taste and odor, chemical, and heavy metal reduction. Compatible with all Leveluk series, DX, Jr., SD-501, DXII, Jr. II, Super 501 and Sunus. Recommended replacement every 6-12 months. Use of cleaning cartridge at least twice a year to maintain performance and extend the life of your ionizer is highly recommended.  Note: Certain areas contain heavy sedimentation in their local tap water, and may require installation of sediment pre-filter.
We offer both HG and HG-N
Made in U.S.A.