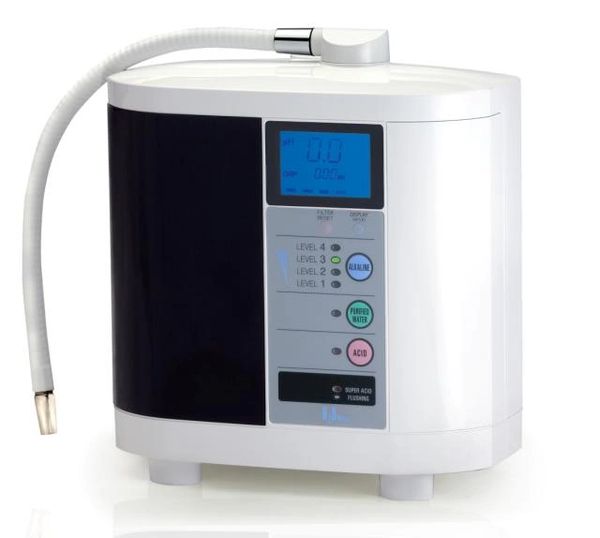 MODEL 900
This is the most advanced, top of the line model - Dual function electrolysis system that generates both alkaline and super acidic water. In addition to all the benefits of alkaline water, the 900 is the perfect solution for maintaining hygiene in the homes, offices, schools, restaurants, beauty salons, clinics and nursing homes the possibility is endless.  
 
Alkaline water
- 4 operation modes (pH 8.5~9.9*)
Clean, non-electrolyzed water
Acidic water
(pH 4.5~6.5*)

Strong acidic water
(pH < 2.7*)
Strong alkaline water
(pH 10.0~11.5*)
•
Large LCD display with tri-color pH, ORP, water flow and filter usage indicator

•
Easy push button operation
•
Built-in temperature sensor
•
Microcomputer monitored flow rate
•
Automatic self-cleaning electrolysis chamber
•
Granular antibacterial activated charcoal filter
• 
Five platinum coated titanium electrolysis plates the best in the industry

*Note: All pH levels are approximate, ±0.25 depending on local water supply.