ULTRA PERFORMANCE FILTER CARTRIDGE (HG OR HGN)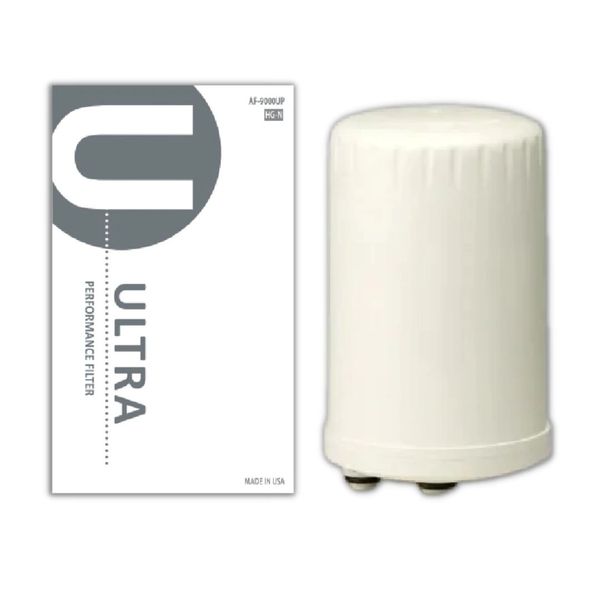 ULTRA PERFORMANCE FILTER CARTRIDGE (HG OR HGN)
Advanced multi-stage 0.5 micron rating carbon block filter. New technology with highest grade coconut shell carbon, KDF media and proprietary materials effectively control build-up of microorganisms (bacteria, algae, fungi) and maximum reduction of water contaminants including: chlorine, odor, organic chemical compounds (household chemicals, pesticides), heavy metals (lead, mercury, nickel, chromium), parasites (Cryptosporidium, Giardia) and Cysts. 
Specially designed for Toyo, Impart, Sanastec, Enagic, and Leveluk Series water ionizers.
We offer both HG and HGN
Replacement every 3-12 months
Require high water flow rates
Pre-filter system is recommended
Made in USA.
Shipping Method: U.S.P.S. (5 ~ 7 business days)
Note:
In areas with higher levels of source water contaminants/sediments, we strongly recommend that a sediment pre-filter is installed to trap excess sediments and prolong the life of your filter. The warranty of the filter would become void in the event that heavy sediments/contaminants are found in your source water.